DO Jerez Wine Tour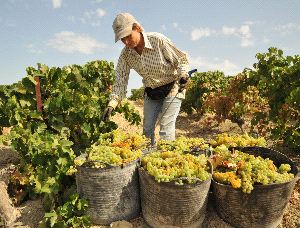 Andalusia is a wonderful place to visit while in Spain, and it will provide you with a honest view of the Spanish day to day. Seville is one of the prettiest cities in Spain, and very traditional. Granada was for centuries one of the most important Moorish capitals in Spain, and still preserves most of its architecture, so its the perfect place to learn about Spanish history. If you're a fan of beaches and wonderful weather, Cadiz is the place to go. With so many options, who can resist?
Jerez Wine Tours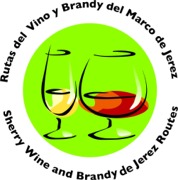 Jerez is one of the better known Spanish wines, and its production can be traced back to around 200 b.C. It was the Phoenicians that introduced wine making in Cadiz and who started the tradition of the Jerez wines.
The production of Jerez is centered in an area called "El Marco de Jerez" that spans Jerez de la Frontera, Sanlúcar de Barrameda, El Puerto de Santa María, Trebujena, Chiclana de la Frontera, Puerto Real, Rota, Chipiona and Lebrija. All of these municipalities belong to Cadiz except for Lebrija, which is part of Seville. There are several Jerez wine tours that can take you to all the important and more interesting bodegas and vineyards.
The Jerez wine tour is one of the most popular tours in Spain, so there are many options to choose from. Around 120 companies that do these wine tours, and approximately 40 bodegas to visit. It's not really worth visiting them all, even if you have the time, but there are some you can't miss if you want your immersion in Spain's wine culture to be complete!
Tío Pepe (Gonzalez-Byass)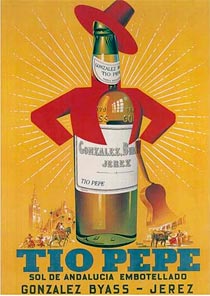 Gonzalez-Byass is a winery in Jerez de la Frontera. Their logo is the Tío Pepe logo, a Jerez bottle with an Andalusian hat and a red bolero. It was founded in 1835 by Manuel María González Ángel, who a year later associated himself with Robert Blake Byass, his London agent. The heirs of Byass abandoned the company in the 80s, but the Gonzalez heirs still occupy management positions. The Tío Pepe logo one of the most recognized Spanish logos, mainly because of the huge sign of Tío Pepe in Puerta del Sol, Madrid. Tío Pepe sherry is the best selling sherry brand in the world and in 2010, coinciding with the company's 125 anniversary, it was awarded the "Best Cellar in the World" in the International Wine & Spirits Competition.
Tío Pepe cellars are available for visit every day, and it's advisable to make a previous reservation because the Jerez wine tours normally sell out! Tío Pepe cellars receive around 240.000 visitors every year, and it has become one of the main tourist attractions in Jerez.
Contact Info
C/ Manuel María González, 12; 11403 Jerez de la Frontera - Cádiz.
Telephone: 0034 956 357 000
Fax: 0034 956 357 043
Osborne - El Puerto de Santa María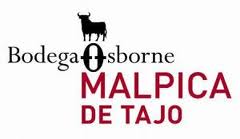 The Osborne cellar in El Puerto de Santa María was founded in 1772 by Thomas Osborne Mann. The Osborne company is considered one of the oldest companies in the world and the oldest in Spain. It's symbol is the famous black bull visible in many Spanish roads.
The Osborne bull is one of the most iconic symbols of Spain. It was first designed and erected in Cadiz in 1956 as an advertisement of the Osborne sherry. They were black with the brand name "Veterano" painted on them in red. When the Spanish law decreed that there could be no advertising near major roads, the brand name was painted over in black but the bulls stayed because by then they were regarded as a symbol of Spain and considered to have an aesthetic or cultural significance.
The Osborne cellars are available for visiting, but they require previous reservation. During the visit you'll learn about the history of the brand, see the cellars were their wine has been ageing for centuries and taste the best examples of their products. The Osborne cellars are one of the most visited location in the Jerez wine tours.
Contact Info
Ctra. Nacional IV, km 651. 11500 El Puerto de Santa María - Cadiz
Telephone: 0034 956 854 228
Fax: 0034 956 877 514
Williams & Humbert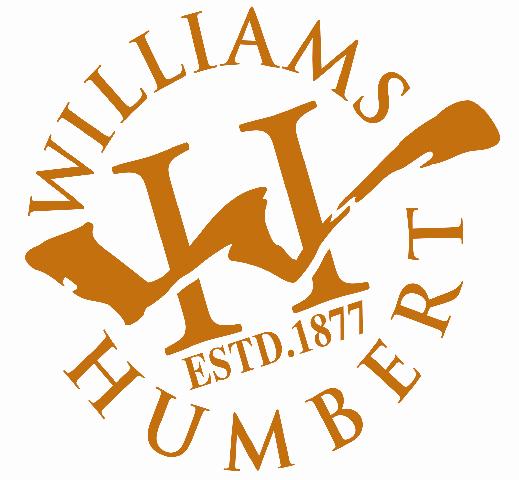 Williams & Humbert is probably the largest cellar in Europe. It was founded in 1877 by Alexander Williams, an Englishman who moved to Jerez in 1870 to work in a wine making company. While living in Spain, he decided to start his own wine making business with his brother-in-law, Arthur Humbert. A few months after they founded the company they received an order for two and a half casks of sherry. Williams & Humbert were part of the group that worked to get the designation of origin for the Jerez wines.
The Jerez wine tours to the Williams & Humbert cellars include a free of charge horse show and a tasting of two or three of their most representative sherries. There's also the option of a professional tasting accompanied by typical Spanish products like Iberian ham and sausages. The visits can be done in any language.
Contact Info
Ctra. Nacional IV - Km 641 - 11408 - Jerez de la Frontera - Cádiz
Telephone: 0034 956 353 406 - 00034 677 452 256
Fax: 0034 956 353 403