Spanish Wines in the World
Wines from Spain have been ignored for many, many years, as it was not considered a fine wine making country like France or Italy. In 1986 Robert Parker reviewed a couple of Spanish wines and gave them really high scores. From then on, the rest of the world sat up and placed a keen eye on Spanish wines.
Wines from Spain around the World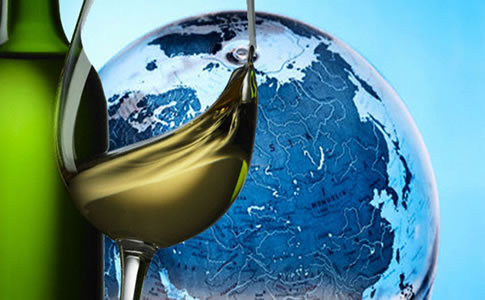 The phylloxera bug that destroyed Europe's vineyards in the 19th century didn't reach Spain until most of the world had already overcome the plague, so things were a little slow to start. The two World Wars and the Spanish Civil War in between didn't really help, so it was years before any one took notice of the wines from Spain.
The moment they were discovered, the whole world wanted to try the Spanish wines. Exportations shot up, and many wineries were exporting all of the wines they were producing, with no leftovers for local trade. Prices got higher and higher, and bottles wine from Spain were being sold at three or four times their original original price, such was the hype.
When the Spanish wineries started noticing this, they began to produce different wines to adapt to the different trends that were emerging. Where one winery used to have three or four main wines, suddenly they had six or seven. And they started to modernize the techniques too, investing in new machinery, vines and facilities.
One of the main problems was that the distance from Spain to the countries interested in their wines (like the US, South America or England, to name a few) was too big, and it was very hard for the smaller wineries to get their wines into the other markets with enough success to make it worth it. It was with this idea in mind that wine shows started to pop up everywhere. These shows work like showcases: the wineries can take their wines from Spain to the shows, and people can taste them and try them if they like it, or place orders with the winery for future deliveries. This has proved to be quite an efficient way of introducing Spanish wines in other markets.
Spanish Wine Cellar - US
Spanish Wine Cellar is an exclusive showcase of up-and-coming wines from Spain. It's aim is to give Spanish wineries the opportunity of showing off their best wines in the hopes that people will be interested in buying them outside of Spain. Wine has always been a popular drink, but in later years it seems to be getting more and more fashionable. The Spanish Wine Cellar showcase, which takes place in New York City and San Francisco every year, is organized by the Spanish Chamber of Commerce to promote Spanish wines and food outside of Spanish borders.
Ein Tag für Wein aus Spanien (A Day for Wines from Spain) - Germany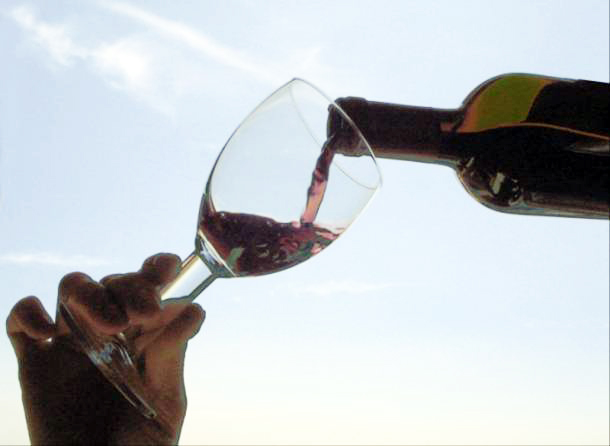 Ein Tag für Wein aus Spanien (A Day for Wines from Spain) is a showcase for wines from Spain that takes place in Germany every year. Normally there are around 30 Spanish wineries and 10 German importers of Spanish wines. Apart from the regular showcase, there are activities such as commented tastings; seminars on techniques, types of vines, etc. and guided visits through the different stands. Showcases of wines from Spain are normally very popular in Germany, as this is the first country in Spanish wine importation.
Wines from Spain Trade Fair - UK
While there are different wine industry shows in the UK, Wines from Spain Trade Fair has the advantage of ensuring that the professional public focuses on the Spanish supply present at the showcase. The aim is to organize a single event which shows a good representation of what the wines from Spain have to offer, both the commercially present and those still not available in the market but which show great potential. The showcase brings together wineries and importers who are looking for good quality wine for their country.
Trésors d'Espagne (Treasures from Spain) - France
Lavinia, the specialized wine shop with stores in Madrid, Barcelona and Paris dedicates a whole month to Spanish wines. The month of wines from Spain in Paris offers a series of tastings and parallel activities around the wine and gastronomic offer of Spain. Around 18 Spanish cellars will participate in this showcase, which aims to show the French consumer some of the lesser known wines from Spain.
Alimentaria Mexico - South America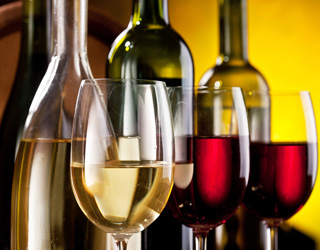 Although Alimentaria Mexico is dedicated to all kinds of foods and drinks from all over the world, Spain always has a few stands showcasing Spanish products. The wines from Spain stand always attracts a lot of attention. Mexico is one of the countries to which Spanish wines have not yet arrived in full force, but these kind of shows are helping to spread the word around about the great quality of the wines from Spain.
Vinitaly - Italy
Yearly fair revolving around all types of wines and distilled spirits from all over the world. Spanish wines regularly have a stand in this fair in Italy, showcasing some of the best and some of the lesser known wines from Spain. Italy is not a great importer of Spanish wines because they produce their own high quality wines, but wines from Spain are still imported for some specific restaurants or stores. Vinitaly is the biggest wine fair in Italy and a great place to showcase Spanish wines.
To find out more about Spanish Wines in the World, we recommend you visit this site.