Spanish Wine Regions and DO II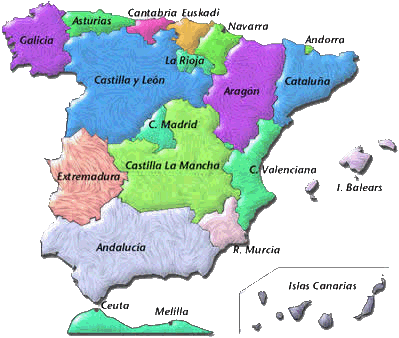 Part 1 of Spanish Regions and DO
Wine in Spain is produced in all of the autonomous communities, and each have their own grape varieties, Regulatory Councils and specific types of wines. In each community, the wines are organized by DOs (designations of origin) which determine where the wine was produced. There are several well-known DOs in Spain: Rioja, Jerez, Priorat...
Denominaciones de Origen (Designation of Origin) of Spanish wines by Autonomous Communities
There are over 70 designations of origin to classify all the Spanish wines in the different wine regions. The purpose of this is to unify all the wines from one part of Spain, that typically have common characteristics due to being produced under the similar weather and the types of water and soil. This makes it easier for customers to know what wine they're buying, and it also provides a guide of some sort to identify all the different Spanish wines.
Castile and Leon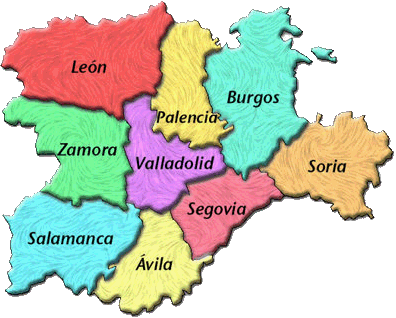 Castile and Leon is placed in the middle/northwest of Spain, and it's the largest autonomous community of Spain. Its vast terrain is composed mainly of dry expanses of land, and over 6 billion sq. feet are exclusively dedicated to vineyards. Castile and Leon is one of the parts of Spain with the best wines, with designations of origin like DO Ribera del Duero, DO Toro or DO Rueda. The second most important city in Castile and León is Salamanca, which houses the oldest university in Spain and one of the oldest in Europe.
Catalonia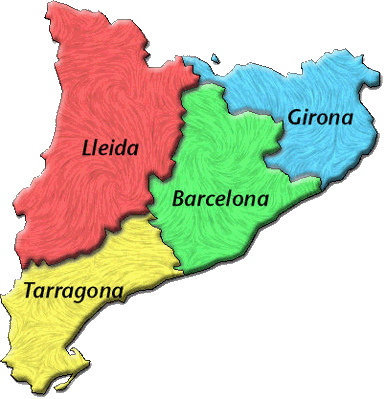 In the northeast of Spain is Catalonia, with Barcelona as its capital, bordering with the Mediterranean sea on the east and the Pyrenees of the north. These two extremes cause very different climates in different parts of Catalonia, which of course means very different types of wine. Catalonia has 12 different designations of origin, and they are all unified under the common one, DO Catalunya.
Extremadura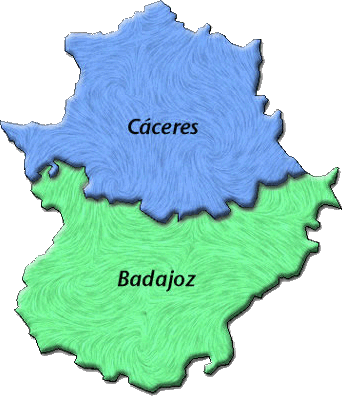 Extremadura is situated in the middle/southwest of Spain, bordering with Portugal. Its terrain is composed mainly of three different mountain ranges, which makes Extremadura quite a rocky autonomous community. There's only one designation of origin in this wine region, DO Ribera del Guadiana, but it's subdivided into 6 different types of wine, depending on the part of Extremadura where the wine was produced.
Galicia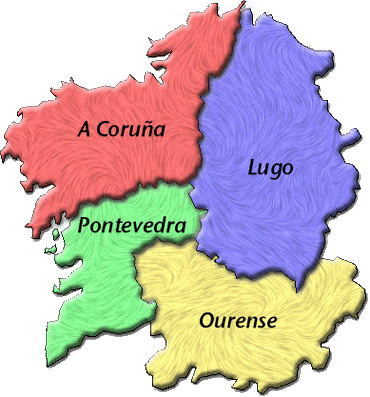 In the northwest of Spain lies Galicia, land of meigas (witches), with its coast bathed by the cool waters of the Cantabric Sea. Galicia's wine region has five designations of origin, all of them in the south, and mostly famous for their white wines. Amongst these designations of origin, the DO Rias Baixas has the best Albariño, a type of white wine very popular in the north.
Madrid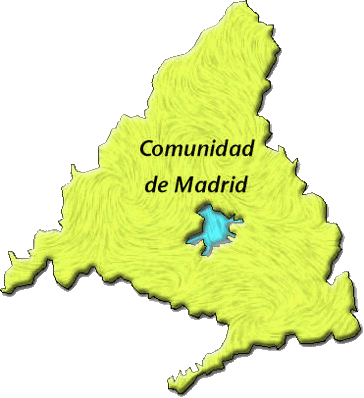 Madrid is the capital and the most populated city of Spain, and it sits right at the very center of it. It is the only capital city in the world with its own designation of origin: DO Madrid. While visiting Madrid, you would be able to see three different regions of vineyards : Arganda, Navalcarnero y San Martín de Valdeiglesias, and the wine from each regions has its own characteristics. This makes DO Madrid a very varied designation of origin.
Murcia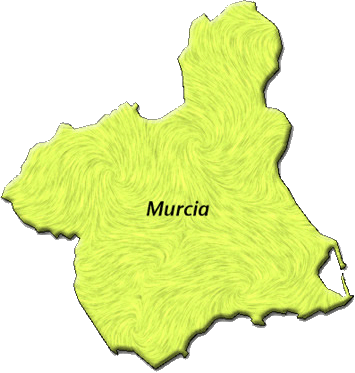 Murcia is in the southeast of Spain, a small autonomous community with a wide variety of climates: beautiful beaches in the east, high mountains and rolling hills in the west, and between them nestled in a valley is the capital, Murcia. There are only three designations of origin in this wine region, but the quality of all three is undoubted: DO Jumilla, DO Yecla and DO Bullas.
Navarre
Navarre is a small region in the north of Spain, sometimes called "The gates of Spain", and producer of some of the finest Spanish wines. Enclaved between the Pyrenees and the low valleys of the Ebro river, Navarre's geography is very varied. Although Navarre has only one origin of designation, DO Navarra, it's subdivided into five different wine regions, and each produces a different kind of wine: Baja montaña, Ribera alta, Ribera baja, Tierra de Estella, Valdizarbe.
La Rioja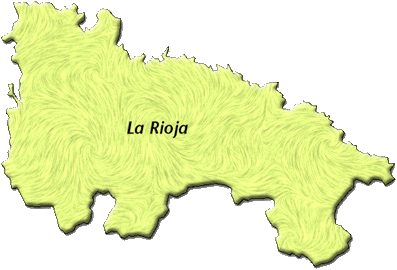 La Rioja is a small autonomous community in the north of Spain, bordering with the Basque Country. La Rioja is known across the world for its amazing red wines, all part of the Rioja designation of origin: DO Rioja. Although La Rioja is not very big, it's varied geography produces very different wines, which is why Rioja DO is divided into three subcategories: Rioja Alta, Rioja Baja and Rioja Alavesa.
Valencian Community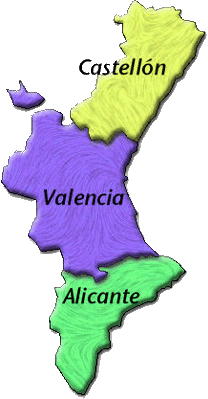 The Valencian Community is at the very east of the Iberic Peninsula, occupying a stretch of coast of over 500 kilometers. With its short, cool winters and warm, dry summers, Valencia is the perfect example of the Mediterranean climate. Three designations of origin compose most of Valencia's wine production: DO Alicante, DO Utiel - Requena and DO Valencia.