Spanish Grapes (White)
To find out more on red grapes in Spain why not check out our page dedicated to Spanish Red Grapes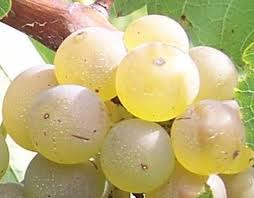 As you know, wine is made from fermented grape juice. It stands to reason then, that to make a good wine the grapes have to be of good quality too. There are over 100 Spanish grape varieties, both red and white, and wine regions normally have one or two native Spanish grape varieties. Below you can find a list of the most commonly found white grapes in Spain:
Spanish white grapes
Spain has one of the most varied wine cultures in the world, mainly because of the high number of Spanish grape varieties. The most common white grape is the Airén, which is also the most planted grape in the world.
A
Airén: Most planted grape in Spain (around one third of the total grape plantation) and around the world. Very common in DO Madrid wines.
Alarije: A grape that is native to Extremadura.
Albarello: Only present in the Ribera de Ulla region.
Albariño: Native to Galicia and mainly used in Albariño white wines.
Albillo: Mainly planted in Madrid, Ávila and Galicia. Allowed variety in DO Ribeiro and one of the main grapes used in DO Madrid.
Alcañón: This variety is also called Macabeo.
B
Borba: Not a great quality grape, but it is very productive.
C
Calagraño: Native to the Rioja region, and almost extinct.
Cayetana: Mostly present in Badajoz.
Chardonnay: Native to Bordeaux and used all over the world, including here in Spain.
E
Esquitxagos: Used in some parts of Tarragona and Castellón.
F
Forastera: Mostly used in La Gomera in the Canaries.
G
Garnacha blanca: Used in most of the wine making regions in Spain.
Godello: A variety of grape that is native to the Spanish region of Galicia.
H
Hondarrabi Zuri: Main grape used for txakolí and native to the Basque Country in the North of Spain.
L
Lado: Used in DO Ribeiro.
Lairén: A grape which is mainly used in DO Montilla-Moriles.
Listán blanca: This grape is also known as Palomino. Used mainly in the production of Jerez.
Loureira: Native to Galicia and commonly used in DO Rias Baixas.
M
Macabeo: Its the base grape for cava, the Spanish sparkling wine. Mostly planted in La Rioja, Rueda, Aragón and Catalonia.
Malvar: Very abundant in Madrid.
Malvasía: Native to Greece. Mainly used in Valencia, Zamora and the Canaries.
Marqués: Another name for Loureira.
Merseguera: Mostly found in Valencia and main variety in DO Valencia.
Moll: Used for white wines above all in the Balearic Islands.
Moscatel: Planted all across Spain with bigger concentrations in Valencia and Málaga. Used to produce sweet wines.
Moza Fresca: Also called Doña Blanca.
P
Palomino: Base to most Jerez wines and mostly planted in Cádiz and Galicia.
Pardillo: Used mostly in Ribera Alta del Guadiana, Albacete and Cuenca.
Parellada: Very productive and of high quality. Base grape in most of the cavas. Mostly used in Tarragona, Barcelona and Lleida.
Pedro Ximénez: High sugar content. Planted across all of Spain with a higher concentration in Córdoba, Badajoz, Málaga and Valencia.
Planta fina: Used in DO Valencia.
Planta nova: Used in the DO Utiel-Requena.
R
Riesling: Native of the Rhine. In Spain it's mostly used in Murcia and Huesca.
S
Sauvignon: This grape is actually native to France. In Spain it's mostly used in the regions of Castile and Leon and Catalonia.
Subirat Parent: Main variety of DO Penedes. It's also grown in La Rioja where it's called Malvasía Riojana.
T
Torrontés: Native to the Spanish region of Galicia where it's got its higher concentration, also present in Córdoba.
Treixadura: Native to Galicia and it is the main variety used in DO Ribeiro.
V
Verdejo: One of the best white grapes of Spain. It's the base for most Rueda wines.
Verdello: Used in the production of Canary wines.
Verdil: Used in the southern regions of Alicante and Murcia.
Verdoncho: Not a good quality grape. Used in DO La Mancha and DO Manchuela.
X
Xarel.lo or Xarello: Together with the Macabeo and Parellada varieties, it's used for cava, the Spanish sparkling wine.
Z
Zalema: Mostly grown in Huelva and Seville. It's the main variety on DO Huelva.